Software Product Tools
Whether your business is a 60 cover restaurant, or a 50 site operation, we have the products tools and the experience to ensure you get both the EPoS solution you require and the support you need. Here are just a few ways your business can benefit from using our solutions.
TouchPoint

ICRTouch's state-of-the-art flagship till software. It is effortless, reliable, proven and cutting edge.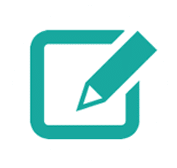 TouchKitchen
Delivers food orders to the kitchen while eliminating the need for paper and print-outs.
TouchOffice
Reliable PC software for the back office. Compatible with Sage, Booker and Pay24-7.
TouchStock Android
Control your stock with a handheld android device. It counts stock, scans barcodes and checks deliveries.
Chip & Pin
Integrated Chip & Pin, a unique product that will completely change the way you take payments.
TouchOffice Web
Allowing access to real time sales information from anywhere in the world using any web enabled device.
PocketTouch
Paper-free food and drinks ordering. Sends information from table to chef in seconds.
CollectionPoint
When an order is ready to collect, the ticket number will be displayed on-screen to notify the relevant customer
Vouchers
Easily create vouchers across branches for promotions and offers, from 'buy one get one free', to '10% off' from anywhere. 
Multi-Language
Clerk specific and till wide Language support. Your till can now automatically change language depending on who is using it.
TouchTakeaway
A fully hosted custom branded online shop for takeaways, from a single burger van to a chain of fast food restaurants.
TouchMenu
TouchMenu from ICRTouch is an attractive and enticing way to display your menu, projecting a professional image whatever your venue.
TouchReservation
An add-on to your website so that your customers can easily make table bookings online.
3rd Party Software
TouchOffice Web Plus now integrates with some of the most popular 3rd Party Software.
Allergens
No more uncertainty, your till can now tell you what allergens are within your products.
TouchLoyalty
The clever and flexible way to monitor your customers and their spending habits, allowing you to plan and deliver promotions.
TouchStock
A small and mighty hand-held stock control device. It counts stock, scans barcodes, checks deliveries and generates labels.
TouchTopUp
Provides online functionality for customers to manage and monitor their accounts themselves.
Webshop
Webshop Integration seemlessly sends your online orders to your TouchPoint till.
Biometric log-on
Biometric log on! Easily manage your staff log-ons, keeping track of hours worked.